About Us
          .
.
Hello, and thank you for stopping by…
.
Proactive Shooters, LLC was formed in 2007 in Richmond, Virginia by our company President, Mr. James Reynolds. His goal, and ours, is to help you learn safe firearms handling and concealed carry techniques as well as learning how to take a Proactive approach to increasing your personal safety.
As a professional firearms training company in the Metro Richmond area, we strive to provide professional firearms training to citizens. Our courses are designed so that everyone can benefit from the training, no matter what your experience level is. We offer classes in firearms safety and concealed carry which will be instrumental to you if you decide to obtain a carry permit. For those gun owners who want to take their training to the next level, we also offer private shooting lessons that are tailored to the individual, as well as group, Defensive Handgun (live fire) classes.
As an NRA membership recruiter, we can also offer you discounted rates on becoming a member of the National Rifle Association and enjoying the benefits of that membership. We also offer the highly sought after "Utah Concealed Firearm permit course". This course allows Virginians to apply for a Utah non-resident concealed carry permit and that permit will allow them to carry a concealed handgun legally in 30+ states across the country. Proactive Shooters has the most experienced Utah certified instructor in the Metro Richmond area, and we have offered this class continuously since 2008. We also offer the classroom/live fire training required to apply for a Florida non-resident permit, another very popular multi-state permit.
In the realm of personal safety, we also offer the famed NRA course, Refuse To Be A Victim. It is a nationally known crime prevention and awareness seminar and we offer that class several times a year in the Richmond area. Additionally, we also offer the Sabre pepper spray CSAP class. Sabre is the finest pepper spray on the market and it makes for an outstanding self-defense tool.
.
.
Who do we train? Our primary focus is training law abiding citizens in the proper and safe use of their defensive handguns, but we also train the "professionals" too. In fact, we have trained members of the following groups, as an example:
All branches of the U.S. Military              United States Probation Office
U.S. Army, Fort Lee POW Range staff      Virginia Department of Corrections
Chesterfield County, Va. Police Dept.       Portsmouth, Va. Sheriff's Office
Charlottesville, Va. Police Dept.               Gloucester County, Va. Sheriff's Office
Durham, N.C. Police Department             U.S. Federal Reserve Police
Caroline County, Va. Sheriff's Office         Drug Enforcement Administration (DEA)
Virginia Attorney General's Office             Virginia Dept. of Emergency Management

                         Numerous NRA certified firearms instructors
.
Local hotel accommodations:
If you are coming to the Metro Richmond area to attend a Proactive Shooters class, we have made arrangements for discounted rates at the following hotel:
Country Inn & Suites
11600 Lakeridge Parkway
Ashland, Va. 23005
The hotel is located 3/10 of a mile from our classes at the Bass Pro Shops and 12 miles from the classes at our Doswell range facility. Please utilize this link to book your reservation –
.
.
Courses are held at your location:
Proactive Shooters' instructors are traveling instructors. We have taught all across Virginia, as well as Pennsylvania, Maryland, Rhode Island…just to name a few places. We would be happy to speak to you about bringing our training program to your location, facility or range. Please contact us for details.
.
.
.
Meet the training staff….
.
James Reynolds

James Reynolds is the President of Proactive Shooters and Chief Firearms Instructor. As such, he takes a direct "hands on" approach to all of our training courses. James has 12 years of sworn law enforcement experience from both New Jersey and Virginia, where he held both line staff and supervisory positions. He was a decorated law enforcement officer, which included winning a Meritorious Service Award in 2004 for life saving actions during Tropical Storm Gaston. He has also served in various capacities in the field of corporate security. In addition to his law enforcement training, James has trained with various well known firearms training organizations and instructors in an effort to increase his own knowledge base and training.
He has trained students from all walks of life, from civilians and local law enforcement, to federal entities such as the U.S. Military and the United States Probation Office. James is a highly sought-after firearms instructor, and has traveled throughout Virginia, as well as several other states across the East Coast to conduct firearms training classes.
He currently holds (or has previously held) numerous professional certifications and memberships relating to firearms and training including:
– National Rifle Association (NRA) certified Firearms Instructor – Pistol, Shotgun, Home Firearms Safety
– NRA certified Refuse To Be A Victim Instructor
– NRA certified Chief Range Safety Officer (CRSO)
– State of Utah, Bureau of Criminal Identification – certified Concealed Firearms Instructor
– Virginia Department of Criminal Justice Services – Firearms Instructor (Law Enforcement – former certification)
– Virginia Department of Criminal Justice Services –  General Instructor (Law Enforcement – former certification)
– SABRE Pepper Spray Certified CSAP Instructor
– Successfully completed the NRA Range Development & Operations Course (2009)
– Glock certified armorer
– Member, National Concealed Firearms Instructor Association
– Member, Virginia Citizens Defense League
– Member & Affiliated Instructor, Armed Citizens Legal Defense Network
– NRA member and certified NRA membership recruiter
– Virginia DCJS General Instructor (Private Security Services)

– Virginia DCJS Campus Security Officer Instructor
– Virginia DCJS Registered Private Investigator
– Certified Firearms Value Expert, Blue Book of Gun Values.
– Member, Glock Sport Shooting Foundation

.
Media Interviews
As one of the leading experts in Virginia on firearms usage and training, James Reynolds has been interviewed by numerous media organizations over the years, including:
WWBT NBC Channel 12 Richmond
WTVR CBS Channel 6 Richmond
WRIC ABC Channel 8 Richmond
WRVA Radio
The Richmond Times Dispatch newspaper
Style Weekly Magazine
The Tidewater News newspaper
National Geographic Channel
.
James has also been a special guest speaker at numerous events, such as:
VCDL rally at Virginia Commonwealth University
Tidewater News symposium on women's safety
Bass Pro Shops "Set your sights" gun events

Whit Campbell
Whit joined Proactive Shooters in 2010.  He first began working in our sales department, promoting our training classes through Richmond based gun shows. Later, he joined the Training staff after completing the NRA certified Range Safety Officer program, and then became an NRA certified Firearms Instructor. Whit proudly served with the United States Marine Corps (Infantry) and successfully completed the Marine Corps Security Force Guard training, as well as qualifying as a Pistol Expert. His current certifications include:
– National Rifle Association (NRA) certified Firearms Instructor – Pistol, Shotgun
– National Rifle Association (NRA) certified Range Safety Officer
– NRA member
– Member, Virginia Citizens Defense League
.
.
.
NRA Range Safety Officers
Resumes are now being accepted for NRA certified Range Safety Officers.
.
.
Our hours of operation are:
Monday – Friday   8:30a.m. – 5:00p.m.
Saturday – 9:00am – 5:00p.m.
Sunday 10:00a.m. – 6:00p.m.
After business hours, feel free to call and leave a message and one of our training specialists will get back to you as soon as possible. If you need to contact the "on call" instructor, you may reach them at 804-307-8315.
.
.
Weather related situations/emergencies
Proactive Shooters does not wish to have to cancel any scheduled training class, but we understand that at times we are at the mercy of the weather. If there is a weather related situation, we will be monitoring the weather forecast closely. In the event of a class cancellation due to weather, we will send an email to all registered students as quickly as possible. We will also post the cancellation on our calendar which can be accessed throughout this website, as well as our facebook page. We will try to reschedule all students for the next scheduled class. If for some reason, a student is not able to attend that class, they may reschedule for a different date by contacting us. Refunds are not issued for weather cancellations.

.
.
Please check out our entire website to see all that we offer.
.
Read what some of our students are saying about our training classes on our Testimonials page.
Stop by our Available Courses page to see the latest dates and course listings for our training program. Our classroom training is conducted in a convenient Metro Richmond location but we can also bring our training to your group at your location.
Check out our full course calendar to see when we are conducting our training classes.
.
Follow Proactive Shooters on facebook and become a fan!
.
Follow us on twitter!
@ProShooterVA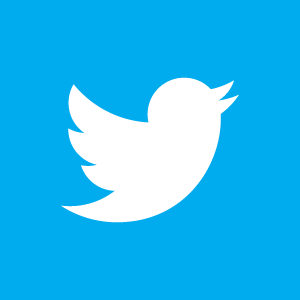 .
Are you a member of the VCDL?
If not, you should be! The Virginia Citizen's Defense League is the premier gun rights organization in Virginia. Joining is easy – visit the VCDL at www.VCDL.org
.
Looking for a secure way to store your handgun at home or in your vehicle? Check out Console Vault!
.